Understanding how your company sells is just as important as understanding how your market buys.  I've met so many marketers who understand what's inside their target market's head during the buying process, but struggle when translating that into a strategy designed for a specific sales channel.  Today I'm going to focus on Partners & Agents.  
What are partners & agents?
First of all, these terms are interchangeable.  Your industry or organization will lean towards one or the other, so an intelligent question to ask might be "how do we define the difference between partners and agents".  If your company does not have an established difference, I recommend following industry standard – which will vary by industry.
In the B2B world, there are often 3rd party companies that specialize in specific areas and build direct relationships with the end customers to whom you would ultimately like to provide products and services.  These 3rd party companies are your partners. They can sell on your behalf, but usually consider the end customer their client, not yours. Depending on your partnership agreement, they could exclusively sell your products or they might sell products from anyone in the industry.
This channel goes by many names.  It's important that an educated B2B marketer recognize them all.  The four most common ways organizations will refer to it.
"The Channel" – This is the most common one.  If you see a job listing for channel marketing, 99% of the time their referring to Partners & Agents.  For example in telecom, the largest conference for this channel is simply called "Channel Partners" – pretty direct.

"Partnerships" – This one can be tricky as it can mean practically anything. Be sure to be very clear about how your organization defines a "partner" as they may have many variations of the word.

"Indirect Sales" – This one is pretty self explanatory.  If the direct sales team works for your company, than the indirect sales team does not.  You are, thereby, selling to end customers indirectly.

"Reseller" – This is more common in markets selling physical goods where you might have more of a wholesaler or retail relationship.
What makes "the channel" so unique?
Your partners are separate businesses.  They have their own P&L, their own revenue goals and their own brands.  Any internal politics, budget restraints or org structures you're experiencing do not affect them in the least.  This is where a lot of marketers trip up. Many are used to internal sales organizations who are sympathetic to these types of issues and will accommodate accordingly.  The channel, however, does not have that luxury. They have a business to run and your delays cannot be theirs.
What keeps "the channel" up at night?
In my experience, two things keep channel agents up at night:
Delivery that meets expectations

Trust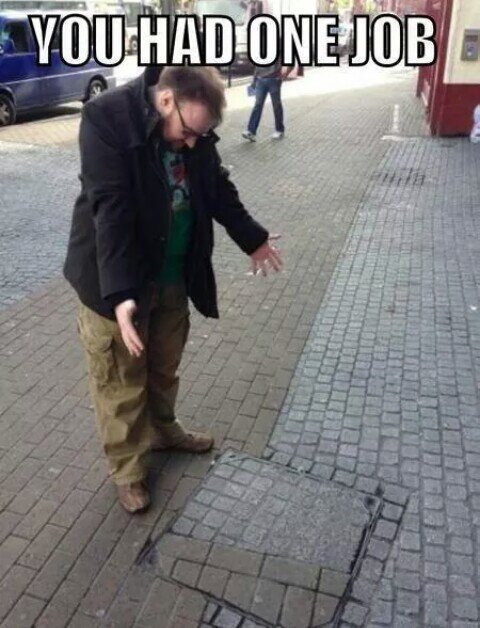 The first one is pretty easy to explain.  The agent has a customer. They've sold that customer your solution and bet their relationship on you delivering as promised.  If you miss the mark it not only reflects on your business, but theirs. They, as your partner, have represented you and as such have connected their brand with yours.  You don't get a second chance at a first impression… and neither do they.
The second issue of trust is a bit more complicated.  Trust can be broken in multiple ways – poaching clients, not paying commissions, or misrepresenting support.  No partnership can survive, much less thrive, without trust. But trust goes both ways. Your organization also cannot work with partners that misrepresent your brand, make unreasonable demands or blatantly undermine other sales channels.
So how do you as a marketer build trust, and ultimately sales, with "the channel"?
Listen

Find ways to support marketing

Share accurate and accessible information

Treat others as you would want to be treated
Listen
I recommend making a hit list of the partners you would most like to do business with.  They can be new or existing. Then, one by one, pick up the phone and talk to their vendor-side team.  Be ready with a list of questions to fully understand what they look for in a partner and for clues at how you can better support them.
Good questions to have ready include:
What partners have you worked with in the past that had a fantastic program?  What made their partner program so great?

What have partners done in the past that has jeopardize your relationship with them?  How could it have been avoided?

Where do you go to be educated about solutions?  The industry?

What things could we do to make selling easier?  OR What have we done in the past that makes selling harder?

How do we compare to your other partners?

If we created a [insert idea you've been playing with] program, is that something you'd be interested in?
Find ways to support their marketing team
At the end of the day, their growth should equal your growth.  If agents have the freedom to support any company they wish, what makes your program so special compared to others?  All your competitors are rightly supporting partner sales organizations, but what are they doing to support partner marketers?
Chances are your partner has one or two completely overworked marketers trying desperately to build their businesses.  If you could make the marketers' lives easier, could you have a partner for life? Here are a few ideas for how you could develop a marketing partnership:
Offer marketing classes for agents too small to hire their own marketing teams.  You are the expert after all.  Could you offer a marketing webinar series on simple tricks of the trade your smallest partners could do to build their brands?  Maybe a blog?
Build a marketing development funds program.  For every $X of sales they make on your behalf, your company will return 1% in the form of marketing funds.  The partner can use them to offset their own strapped budget and you can meet and greet with their customers at co-sponsored events.  Both brands, and bottom lines, grow together.
Marketing development funds (MDF) are usually used for co-branded marketing programs, which can span from graphic design to customer events to digital campaigns to advertising and everywhere in-between.  Most programs require a quarterly review, if not weekly calls for the more established ones.
One note of advice: if you go down this road, think through how you will track ROI from the program.  The last thing you want is to do a bunch of funding and they constantly sell business from a competitor.  
For more details on these types of programs, see my previous article on MDF.
Create a lead referral system.  This is especially great if partners make up your largest revenue channel.  When companies come to you asking for quotes, could you create a lead referral system for your top partners?  What would that look like and who would qualify?
Host an award ceremony.  One of the largest challenges day-to-day for a marketer is coming up with new content.  So give them something to write about with annual partner awards. Create categories by product, volume, region – whatever makes sense.  A few months before release nominations for top partners and the details of the live event. Invite partners from everywhere to attend and use the event as a way to schedule in-person meetings with your sales or product leadership.  Marketers will blog about the nomination, and then later about the award if they win. Be sure to have professional photographers and a press release ready to go for partners with less established marketing departments so they can just share your content.  At the end, winners will be able to post the official branded icon on their website.
Share accurate and accessible information
No one likes to look dumb in front of their client.  So build trust by making information accurate and accessible at all times.  If they really are your trusted partners, they should have the same information as any direct sales team.  What is your product roadmap? What promotions are coming down the pipeline they can leverage? How should they position your products against the competition?  These are all perfectly reasonable questions that should be easy to answer.
Here's a few ways to tackle this challenge.
Create a partner portal.  In most partner ecosystems, agents are used to logging into a hosted portal to find everything from printable collateral to org charts.  I recommend creating a password protected partner portal through your website. It can be a small button in the top right corner of your home page.  Before you get started, ask your target partners what they need from a portal and then do research on how other companies format theirs. This will make your program look more polished and information easier to update.  Plus if the name of the game is simplicity, there is no easier direction than "login".
Make a channel content update calendar.  At least once a quarter update all the collateral you have provided on agent websites, portals, etc.  Put it on the calendar. This is an easy job for an intern and takes a few weeks every 3 months. Prioritize the places agents check the most but keep a full list of all destinations so you don't miss any.
Host a podcast or webinar series.  Don't want people printing out your roadmap and handing it out?  That's okay. Create a method for partners to access new information without being able to print it.  Podcasts and webinars are a great way to update people in a modern and controllable way. You can even host them on your password protected partner portal.  Plus, you can update them on a regular basis without ever having to pull in the graphic design team.
Email a newsletter.  This seems obvious, and maybe even old fashion, but it absolutely works.  If you put all this effort into creating new, digestible content, tell people.  The key to a good email newsletter is making your content relevant and absorbable in 5 minutes or less.  Agents are not sitting around waiting for your next sales slick. They have jobs of their own. So when it comes out, send them a link and let them know how to use it.  You can also use the newsletter to highlight older content that may have been forgotten with the passing of time. Just because you spent 3 months creating it 2 years ago, does not mean anyone else remembers it.
Finally, treat others as you would want to be treated.
I saved this for the end because it is the most important.  Conflicts with your partners are most likely to arise when they compete with your internal sales organizations.  Sales is competitive by nature, but if you encourage unhealthy competition between indirect and direct channels, trust suffers.  To avoid such conflicts, here are a few things marketers can do:
Stay engaged with marketers supporting other channels.  If you're working in silos you will likely deliver conflicting information, promotions and even solutions.  By working together you can ensure a more harmonious approach where everyone wins.

Support cooperation between channel sales leaders.  You probably cannot control how sales is structured or managed, but you can get people to a table once a month to share.  Sometimes the key to avoiding conflict is just getting everyone in one room.

Survey your partners on a regular basis.  Sometimes your company may not even be aware of conflicts in the field until it's too late.  Ask your partners on a regular basis for feedback. You might be surprised what you hear.
Most of all keep in mind that a partnership of any sort cannot thrive without mutual trust so follow the golden rule.