A good vendor can be a Godsend.  A bad vendor can ruin your life.  But never fear, there are some easy ways to select and maintain a vendor.
Know Where to Find Professionals
Finding professional vendors in the first place can be tough.  I highly recommend www.thumbtack.com for finding new vendors.  You simply submit your project requirements, deadlines and budget.  You pay nothing to submit a project.  Then, within minutes, vendors are responding with proposals and pricing.  There is no commitment to hire anyone.  You can read reviews, see their portfolio and ask follow up questions.
I have used this to hire bands for parties, caterers for grand openings and photographers in cities I can't visit.  Highly recommend it.
Ask to See Their Portfolio
Most vendors worth their salt will show you their portfolio off the bat.  If they hesitate, move on.  Nothing to see here.  They're not ready to be in the big leagues and you can't afford to take that type of gamble.
Vendors that will likely have some sort of portfolio of work to share include:
Freelance writers
Graphic designers
Giveaway manufacturers
Printers
Developers
Photographers
Anyone who calls themselves a "marketer"
Be critical when reviewing portfolios.  Don't just accept good as good enough.  Think carefully about what you need and can afford.  If $10 more an hour gets you 10x the qualify, pay it.
Make It Obvious Why Professionals are Worth the Investment
It is not uncommon to start at a job that is not used to paying for vendors at all.  They expect to do everything in-house.  You may have to start off by doing a lot yourself.  But once you've proven that out, I recommend calling your favorite photographer, graphic designer, developer – whomever – and ask them to do a trial project for you.  You do your version, they do their's.
Here's an example of when I've done this myself.  Guess which one was professionally done.  I rarely have to explain the value of vendors anymore.
Keep Your Friends Close and a Good Vendor Closer
Eventually you're going to start a new job.  Established marketers usually have a stable of vendors they prefer to work with.  Why?  They've cultivated those relationships carefully over many years that are built on trust, mutual admiration, and consistency.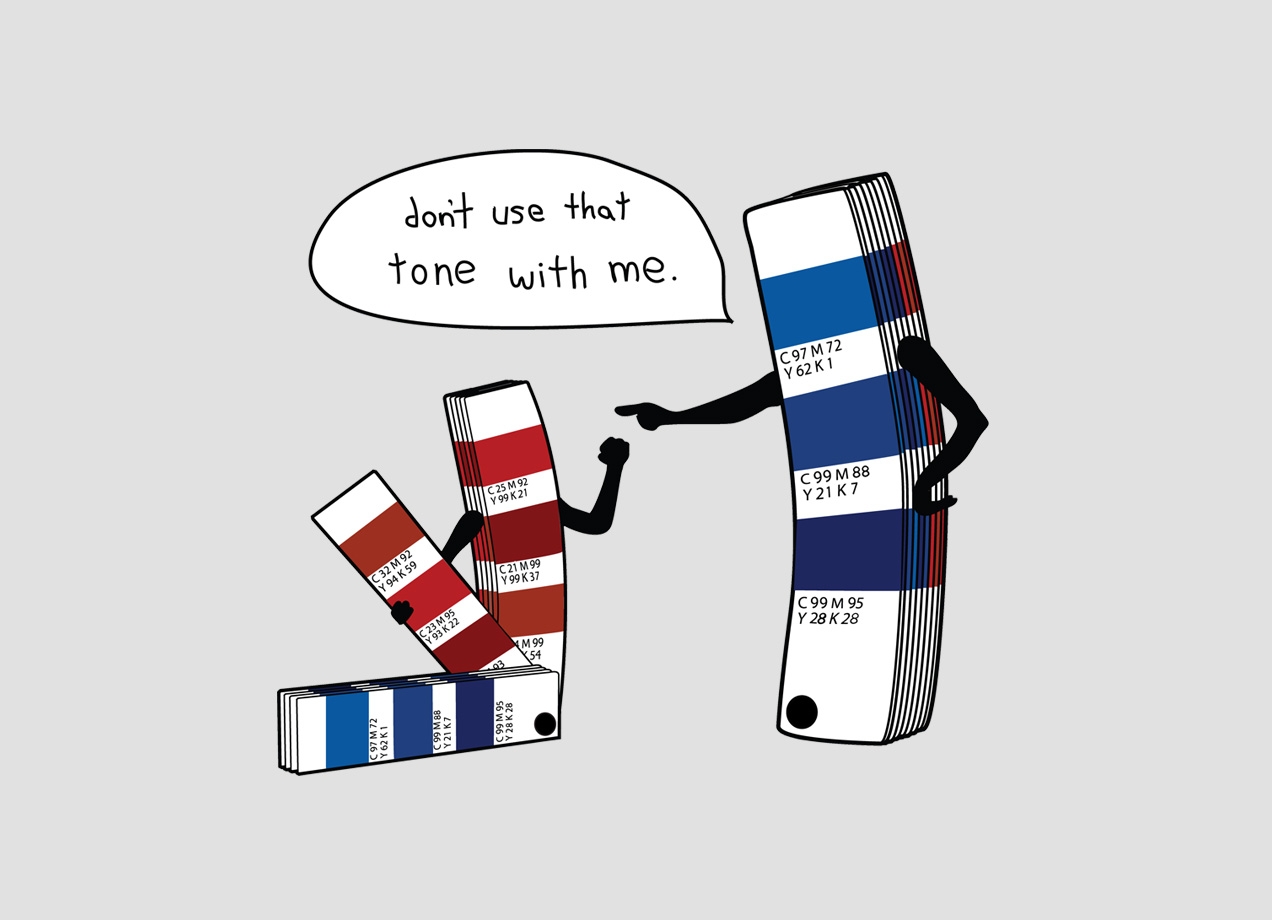 If you find a vendor that you work well with, fits your budget and does consistently strong work, keep them.
But it goes both ways.  I know you're paying for their time, but a professional relationship goes far beyond money.  If it were just about the money your boss could scream at you any time they liked.  But they can't if they want you to continue to show up to work.
The key is to treat your vendors like coworkers.  Don't be afraid to assign work, but don't jerk about it.  Have clear deadlines and expectations and then say thank you when they're done.  Did they go above and beyond at the last minute while on their family vacation?  A hand-written thank you note or a $5 Starbucks gift card could go a long way to preserving the professional relationship.
Another way to preserve a strong working relationship is establishing a "scratch my back" agreement.  Ask them if you could create some sort of referral credit.  If you refer new clients to them, you get a little discount in your next bill.  Everybody wins.